Step 1 to Reinvention
As I started to think about and socialize the concept of retiring from my professional pursuits, I experienced self doubt fueled by the concerns of those around me. I was asked over and over again the following questions:
What are you going to do with all that free time?
What is your plan for life?
What are your goals in retirement?
How will you remain relevant or how will you experience self-worth?
My standard answer which was not generally received with satisfaction was: IDK.
Followed by: I will figure it out and I am not really retiring but I desire to reinvent myself as hmm?
I don't really know who because that is the beauty of the process of reinvention which I am planning to fully enjoy and I welcome others to participate in.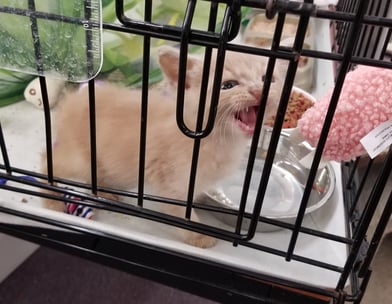 I am now in Step 1 of the process and what have I discovered thus far:
I'm like a wild animal which was just released from captivity, there is so much to experience outside of the cage!
I feel like I am being driven in too many directions at once.
I am reading 2 books and listening to another one.
I am trying to write blogs and books and short stories (all in some stage of incompletion).
I want to create art even though I have zero artistic talent but simply a desire to create something physical.
I want to travel to everywhere.
I want to socialize and do everything with everyone who is dear and/or interesting to me.
I am also taking a couple of on-line courses:
Write and Publish Non Fiction Book from Wake Tech and
Game Theory from coursera.org
All of the sudden, I feel overwhelmed and I question: Now that I have all this free time (because many hours got liberated from a day job), why am I so short on time? Why am I being pulled in all these directions and what about mindfulness (to do something well one needs to fully concentrate on a topic)?
I have recently spoken to a person who mentioned that a few of his friends recently retired and are experiencing a similar syndrome of too much to do and not enough time. Apparently this is a common problem for people in this phase of life a good problem to have but never the less a problem.
While I am not PMP certified, I can use the wisdom of a Polish peasant to get some order behind this most wonderful madness by setting up some basic daily goals.
Primary Daily Goals:
(1) Learn something
(2) Create something
(3) Exercise a bit
(4) Socialize with real people
(5) Do something productive

* Note some of the Daily Goals can be combined and accomplished simultaneously
Secondary Goals:
(1) I really should try to get better at this InterWebing thing, making more esthetically organized pages which are easy to read and more appealing to a naked eye. If this is my conduit to the World — the world certainly deserves a little more from me. World! I don't have enough time to be a practicing Wed designer, at least not now.

(2) Get a HAM license, because a couple of my friends have it and I said I would but so far I have not. So I will need to fulfill this promise and by stating this goal here, it is documented and therefore real.