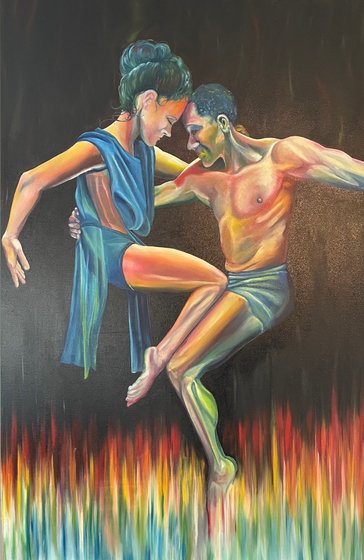 Coming soon to amazon.com near you:
Xstasy in Tulum: A Novelette About Perplexities of Love
The future bestselling author takes you on a vacation adventure where things are not always black and white and where people are not all good nor all bad, explore two sides of lovers' experience on an exotic vacation to Mexico.
Aria and Lars, two people from two different continents met by a stroke of luck and developed a connection which survived the challenges of a long-distance relationship and the global lockdowns of COVID-19 pandemic. After two years they plan to reunite on an exotic vacation to the Yucatan. Holiday away in a tropical climate of party-central Tulum presents a perfect location to reignite emotional and physical connection but the simple realities of the adventure are about to test the strength of their relationship.
This fast-paced novelette exposes how differently people can react to the same situation. In the spirit of understanding, the author gives a fair chance to both Aria and Lars allowing the reader to judge both sides of the story.
Note: Details above are still work in progress and might be changed prior to publishing.
Original oils on canvas by Kate McGaugh
I have been writing and publishing my blog for a few months and recently I got motivated to write something longer than a one-page blog entry. I performed mental gymnastics to weave a composite story of real-life events as described by a dear friend and colorful fiction resulting in a 16-page document. That is over 11,000 words! I was inspired to write about 2 pages per day. Day after day I labored to continue with the flow of the story hoping not to lose writing momentum. When I first read the material, I found it totally unreadable. Poor sentence structure, horrible grammar, tons of misspellings, word choices that did not even fit the context. Writing is not easy! The good news, I thought, there is something to the story, something that can be revised, edited and made into a readable product. I proofed the document numerous times – a lightbulb flashed above my head! What if I self-publish on amazon? The price is right, it is free and what a personal accomplishment! I can put the lowest 99-cent price tag on the product (I think amazon wants to make money of me) I do not expect to generate an income from this venture but to simply experience a publishing adventure. I Created my KDP publishing side; here went my personal credentials again, bank account and social security number. Either all these digital venues think that I am going to be making tons of money or Uncle Sam really wants to account for every broken copper cent transaction, I bet it is the second one. I am now soliciting editors and by editors, I mean friends who I hope can be generous with their time, read the story and give me comments, criticism and a little encouragement. I need to create a cover page where I prefer to use original art. I contacted my artist friend, Kate McGaugh, who recently completed an oil painting with an image that absolutely intrigues me as a potential cover for the book. Another friend Chuck is a hobbyist photographer, hopefully he can assist with transforming oil on canvas into 2,560 by 1,600 pixels digital image.
This feels like a large undertaking but I think it will be fun. I am looking forward to seeing something of mine published and available on amazon.com. I am also pleased to share the credit with my friends who agreed to contribute their stories, time, and skills to bring this project to reality.